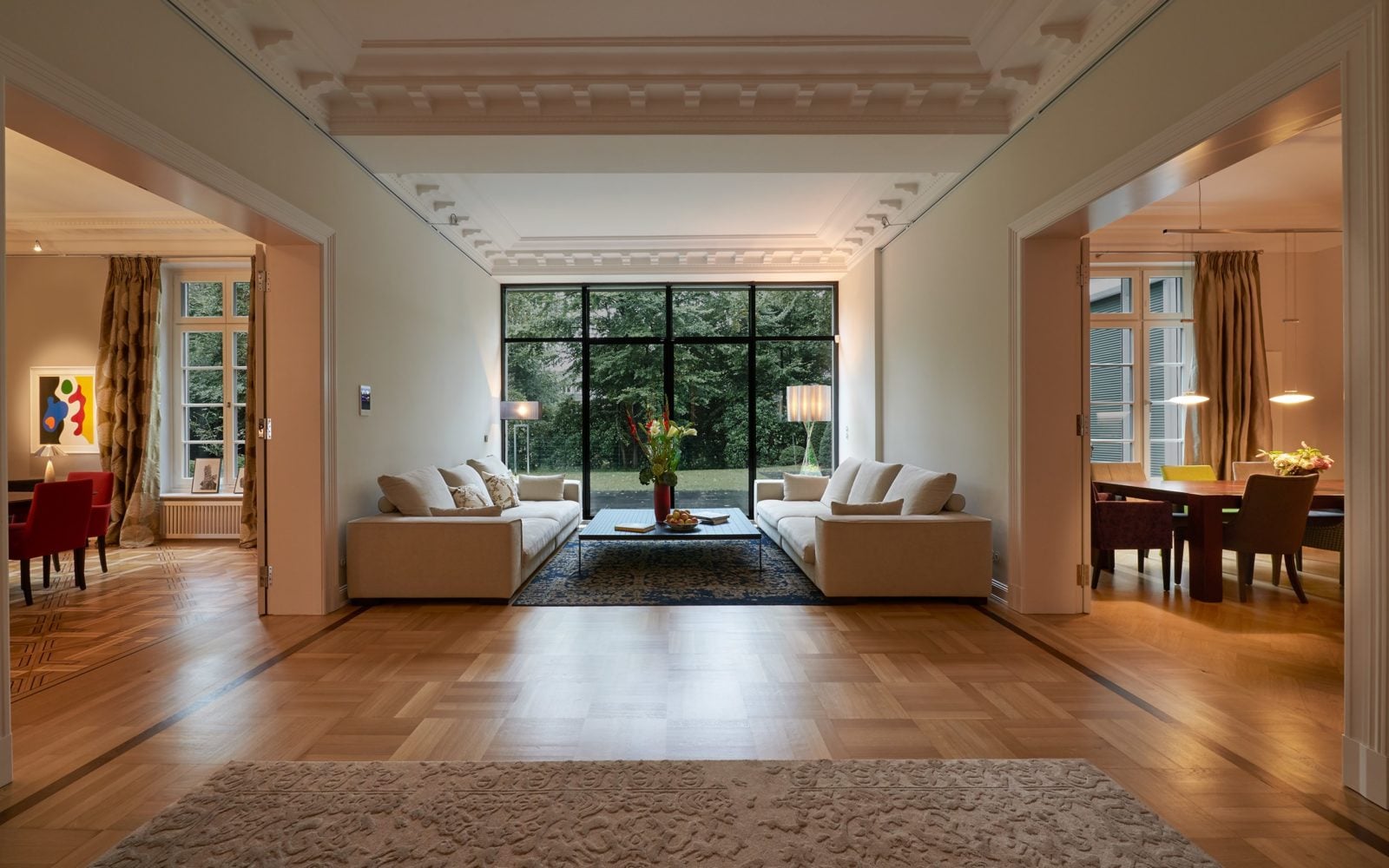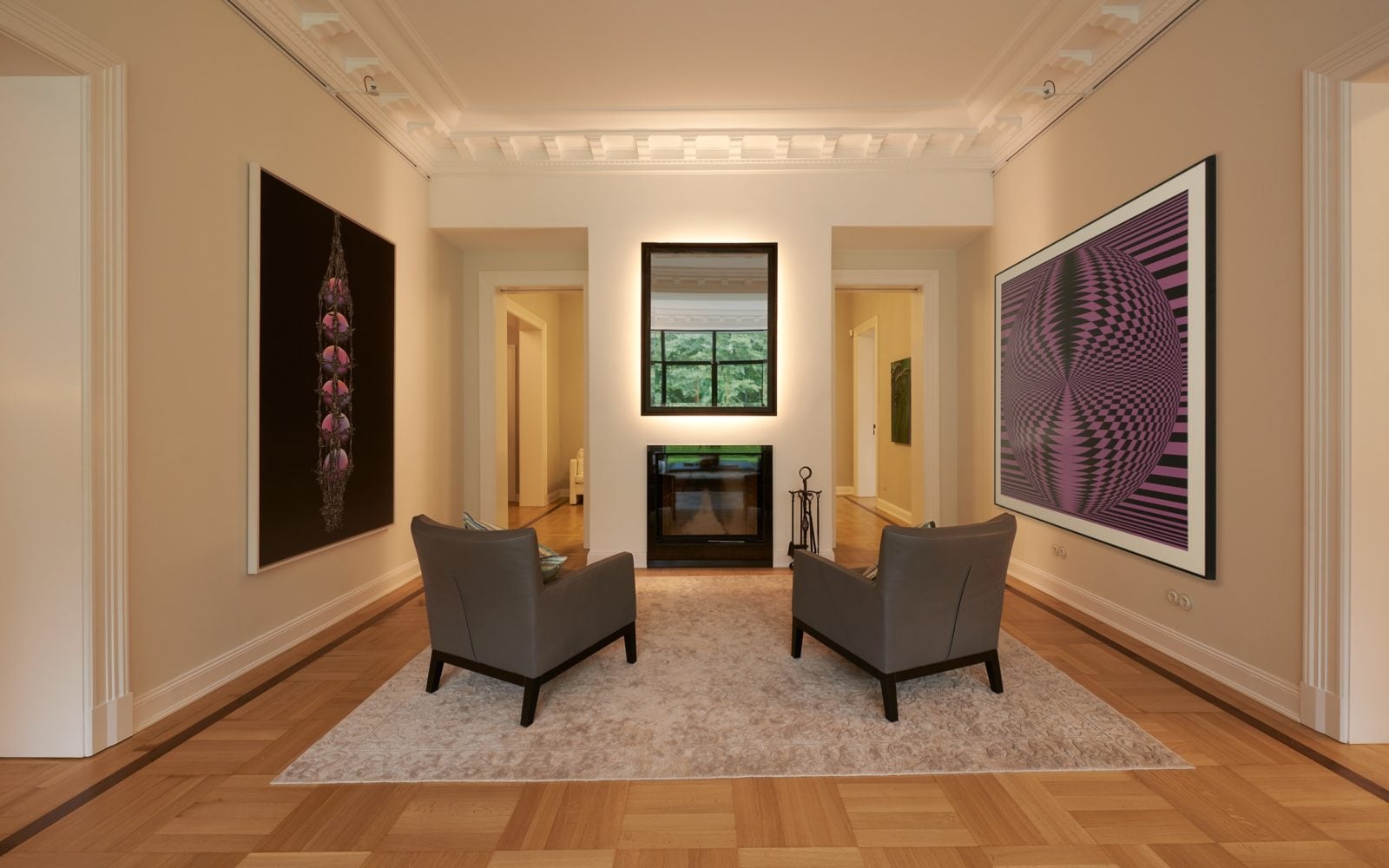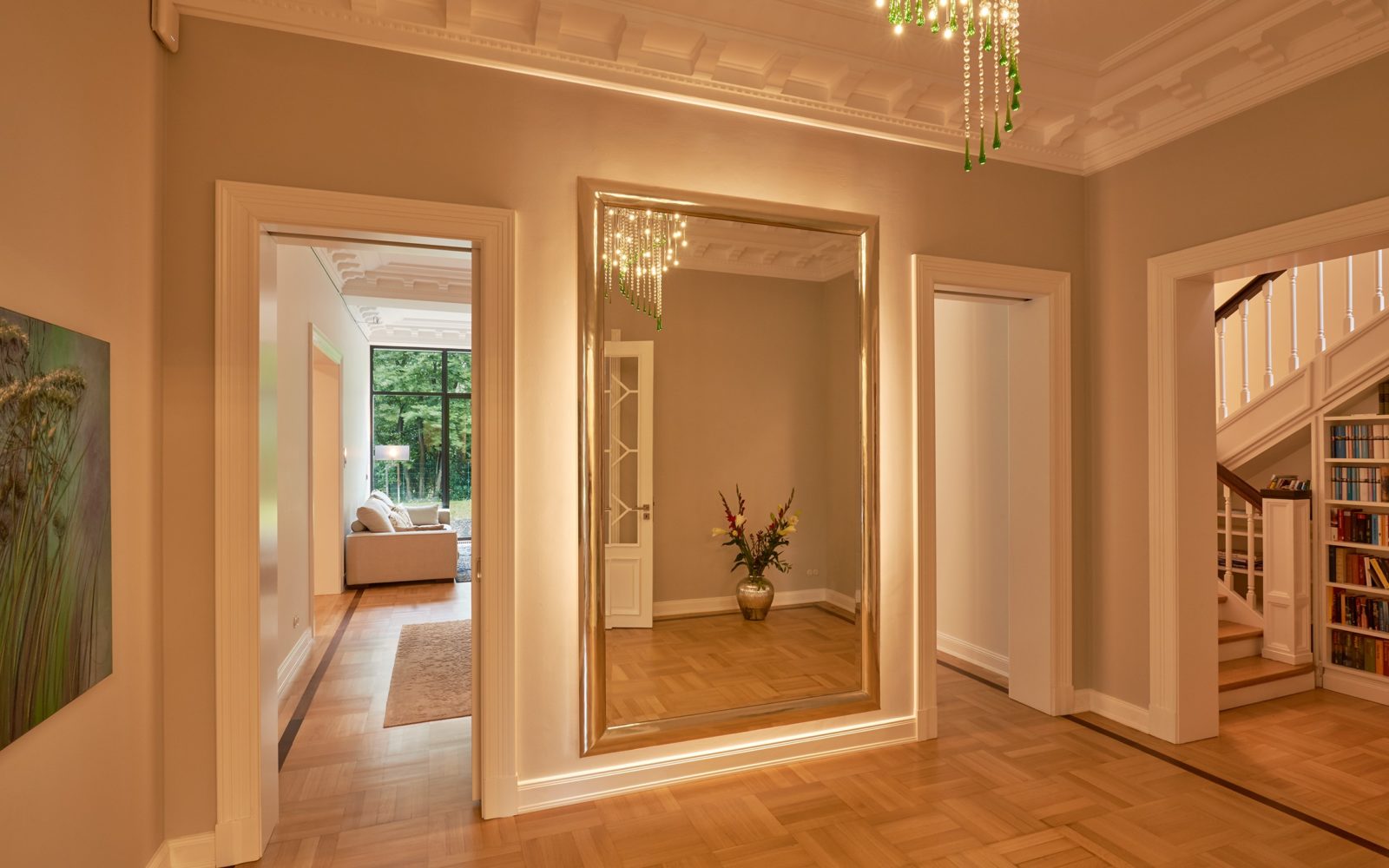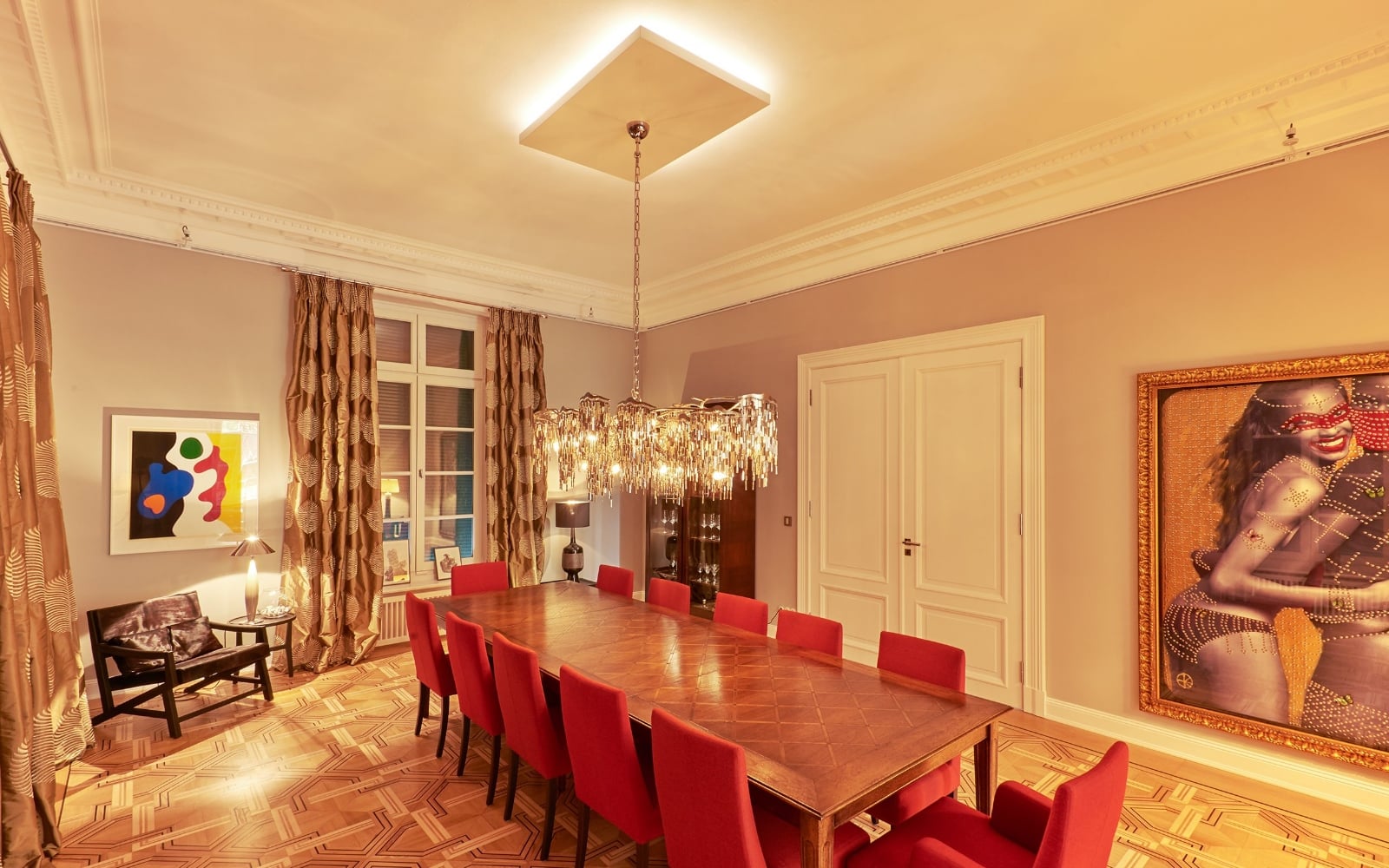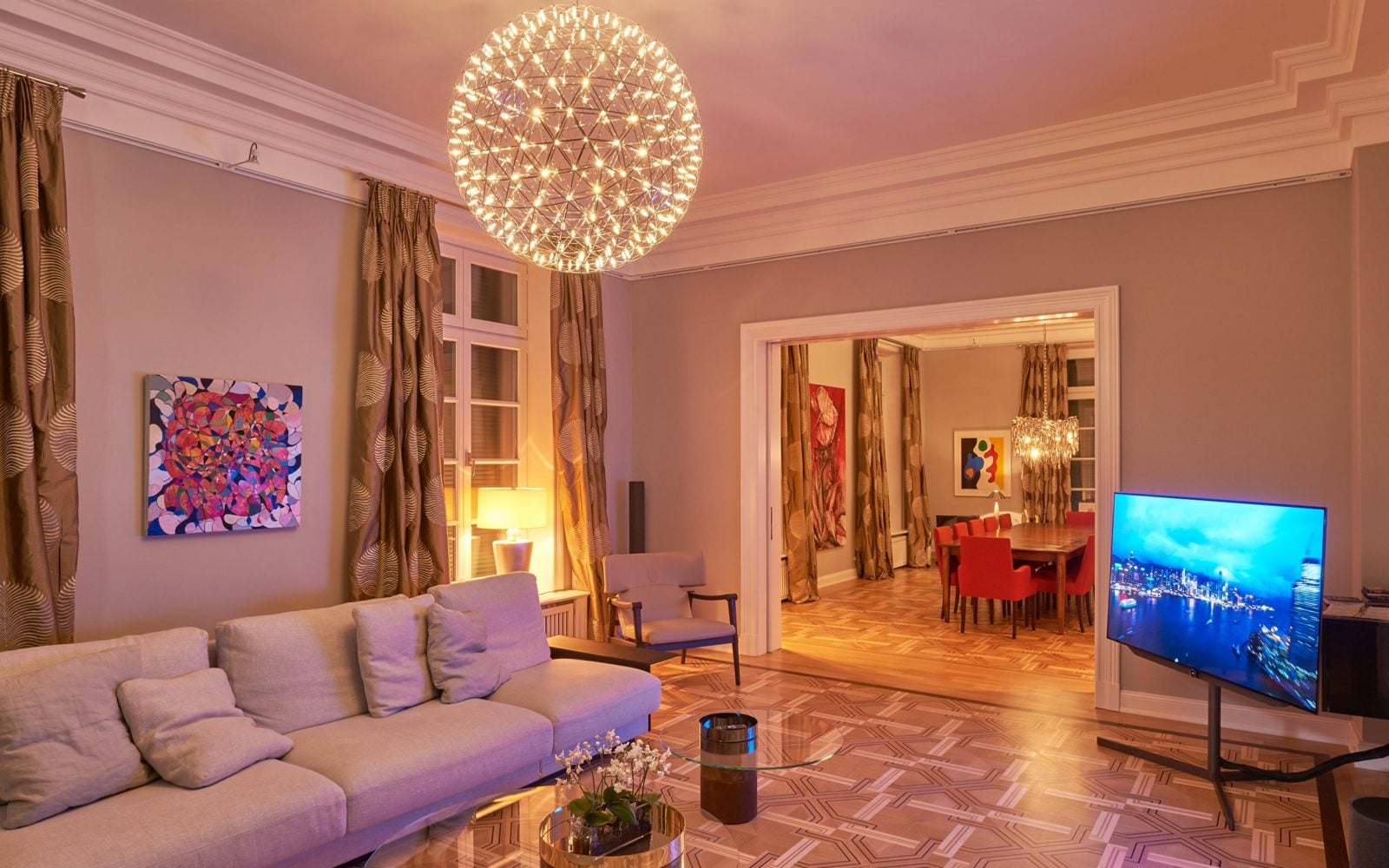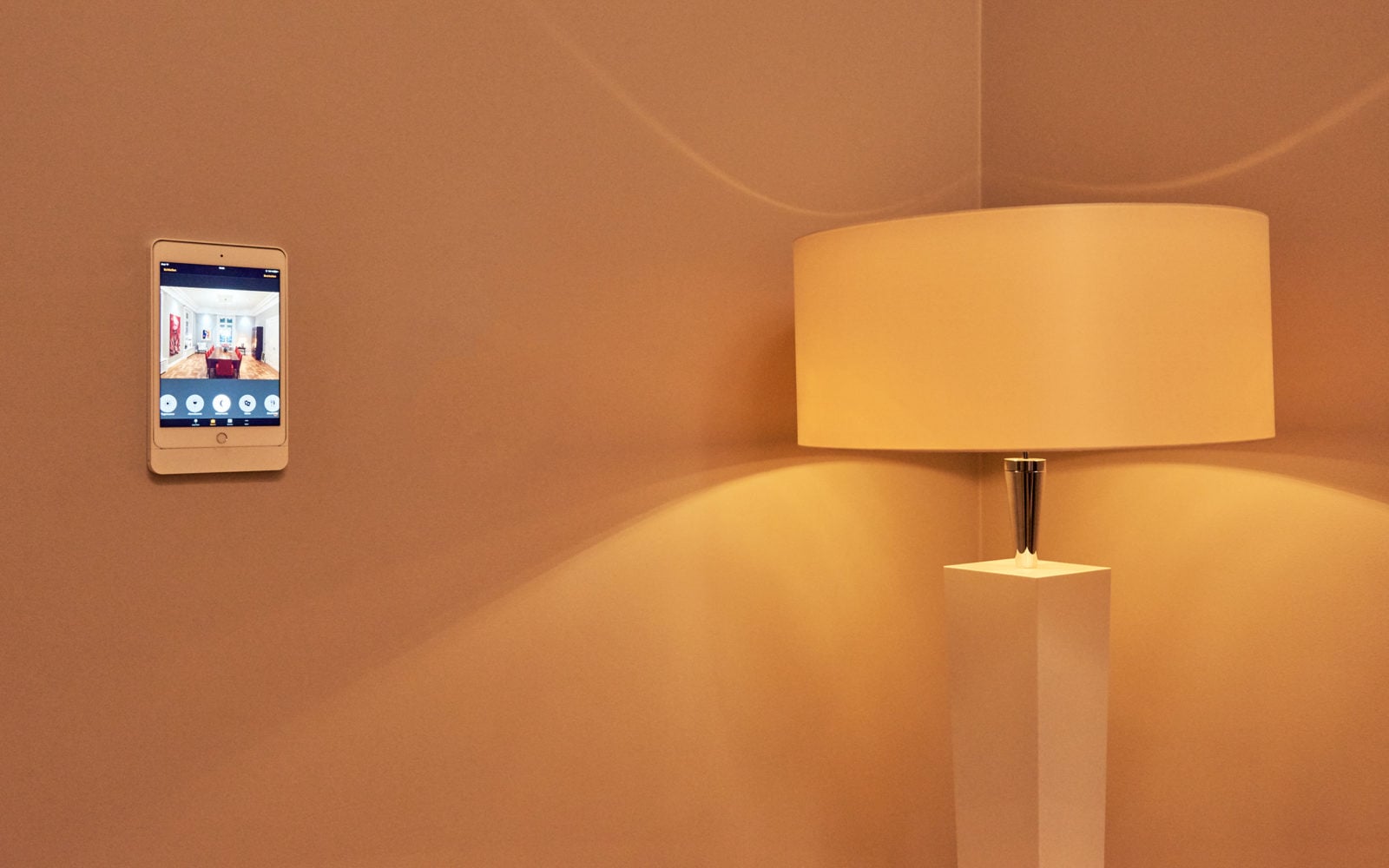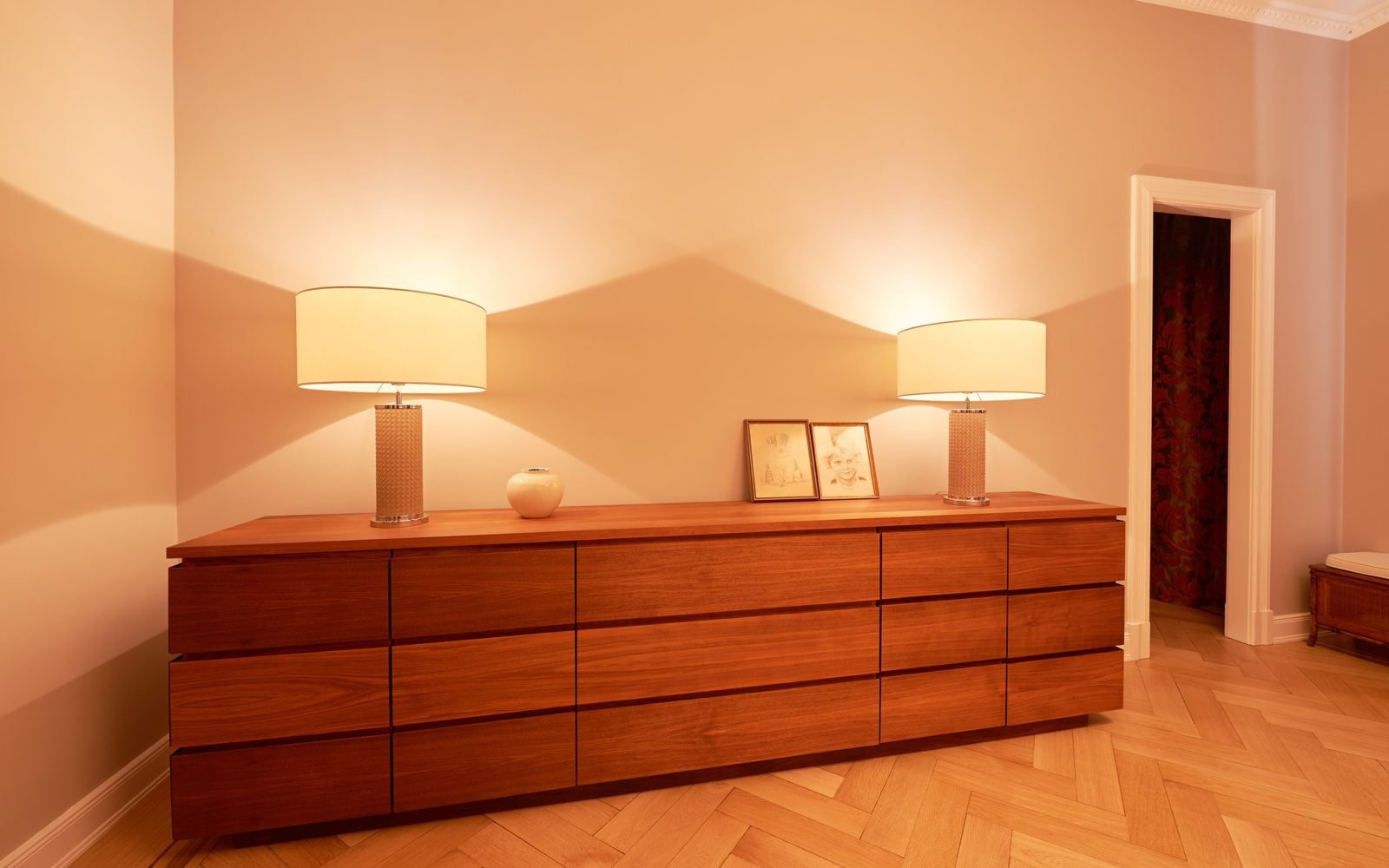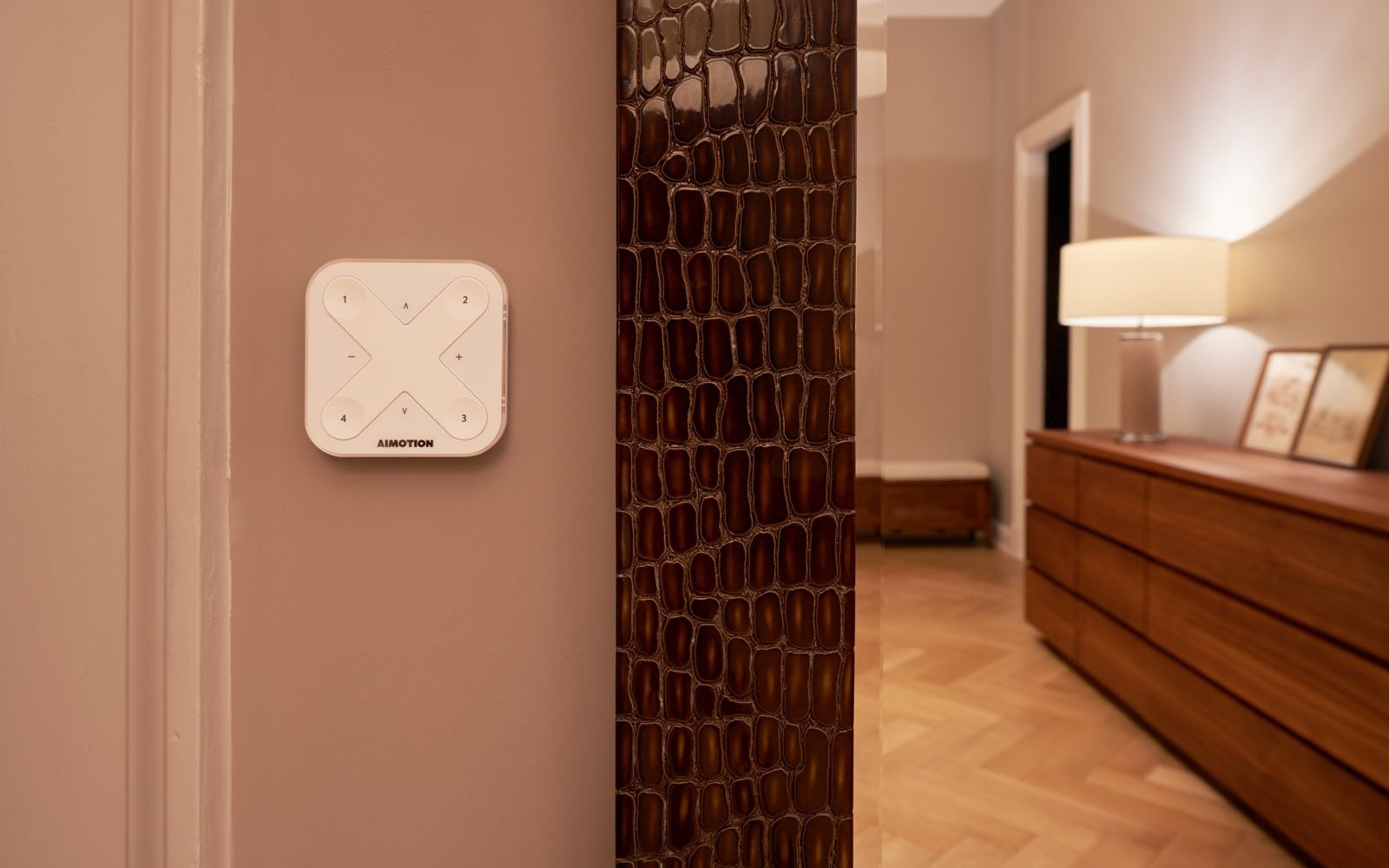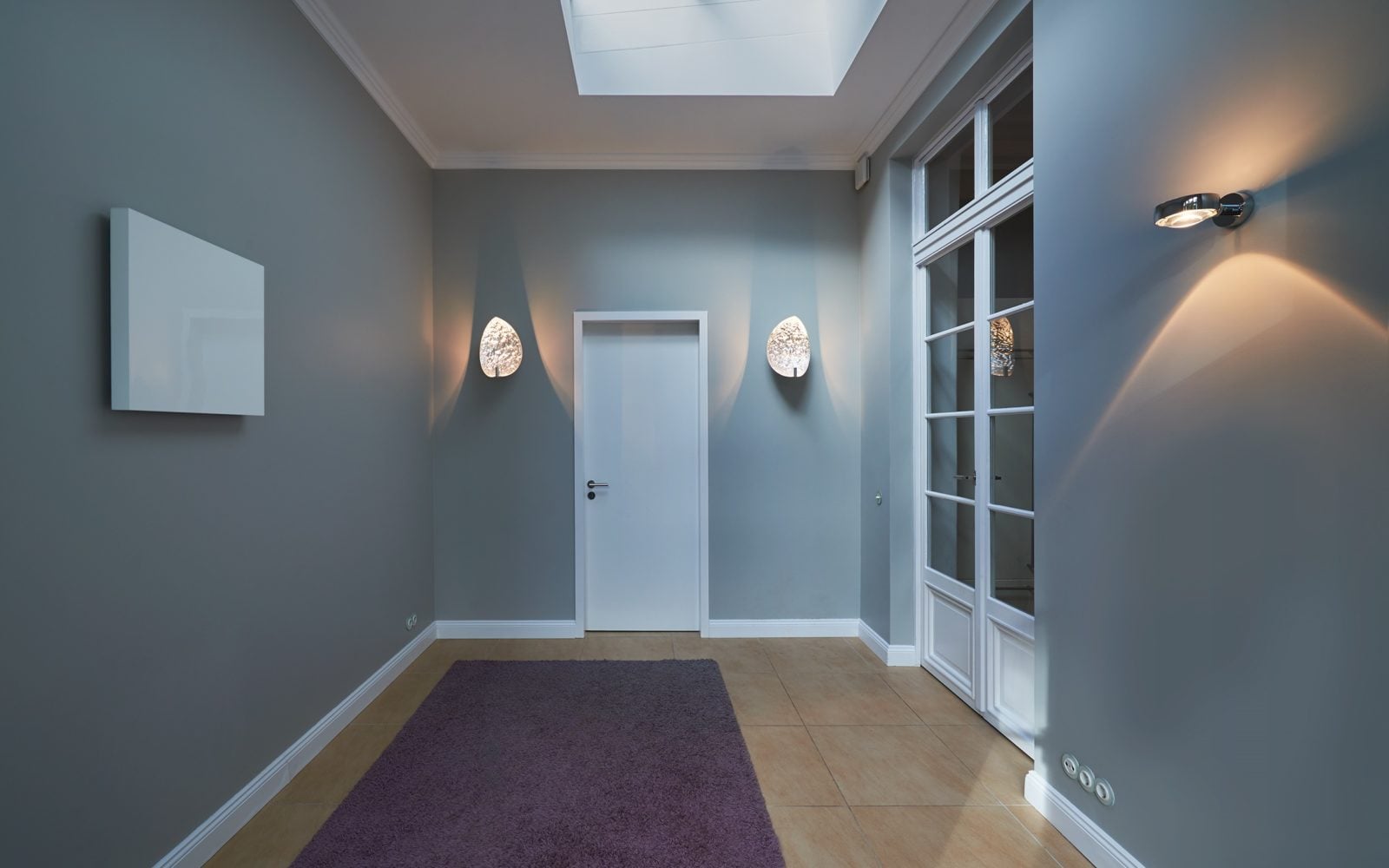 Living
Modern elegance on several levels: This stylish villa in Hamburg is both traditional and varied.
The lighting and sound is an integral part of the interior design concept. It brings both excitement and tranquillity into the room.
Because apps or sensor controls can not only be used to dim, but also to change the colour of the light and thus the mood of the room as a whole.