Connector
Connects stereo systems to AIMOTION Systems.
The ingenious Multiroom function connects all your rooms wirelessly. The music is pleasantly distributed in every room and creates a unique feeling of space.
Stream music losslessly and in best sound quality directly via your end device or discover something new in the music world of the Internet.
Enjoy your music library, music services and radio stations throughout your home.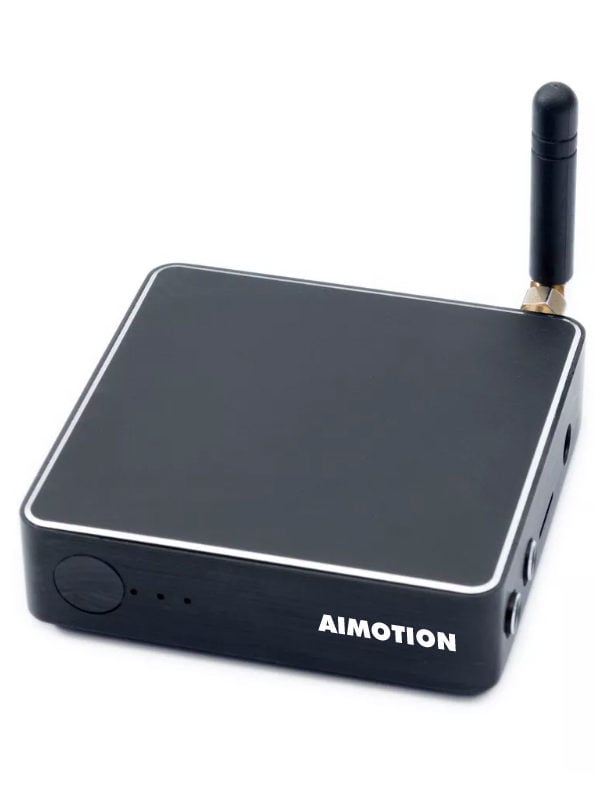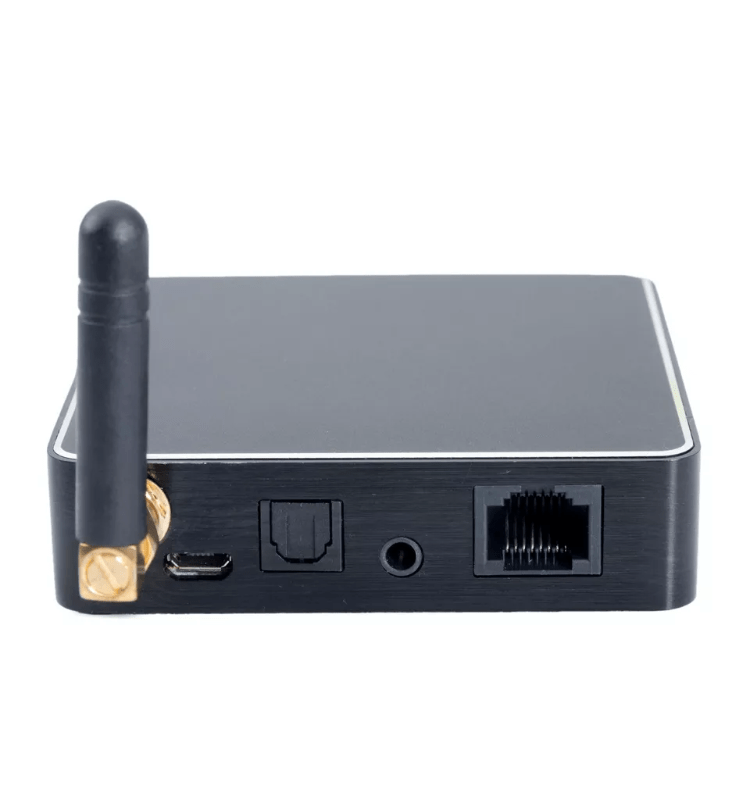 that' s how:
Turn your stereo or home cinema system into an ingenious streaming system.
1. Connect the connector to your stereo system
2. Download the free AIMOTION App
3. Enjoy music
Technical details
OPERATING VOLTAGE

220–240 V | 50/60 Hz

HIGH-DEFINITION AUDIO

24 bit / 192 kHz

AUDIO SIGNAL-TO-NOISE RATIO

112 dB

VOLUME RANGE

98 dB THD + N: -85 dB

AUDIO FORMAT

MP3, WMA, AAC (MPEG 4), ALAC (Apple lossless), APE, FLAC, WAV

OPERATING SYSTEMS & DEVICES

Windows / MAC OS / iOS / Android / NAS

STREAMING PROTOCOL

DLNA, Airplay, Spotify Connect

INTERNET RADIO

TuneIn

MUSIC SERVICES

Spotify, Tidal, Napster

SUPPORTED PLAYLISTS

iTunes, Windows Media Player, WinAMP, Rhapsody

REMOTE CONTROL

Yes, with 6 favourite memory locations

CONNECTIONS

Charging connector: Micro-USB
Audio input: 3.5 mm jack
Audio output: 3.5 mm jack
Digital audio output: SPDIF (optical)

NETWORK

WLAN: 802.11 b/g/n, LAN: RJ45 10/100M

USB

USB mass storage and HDD

SLEEPTIMER

10 / 20 / 30 / 60 / 90 mintues

MEASUREMENTS

80 × 80 × 30 mm