LED spotlight – warm white
The smart system for outdoors.
Create your own lighting design using Plug & Play with the AIMOTION garden and underwater spotlights. Switch pool pumps or water plays with the smart switch box.
Simply position the products to be switched outdoors, configure them with the Casambi App and then switch and dim them individually via smartphone, wall switch or motion detector.
The system is compatible with Occhio Air and all other Casambi operated products.
Variants and options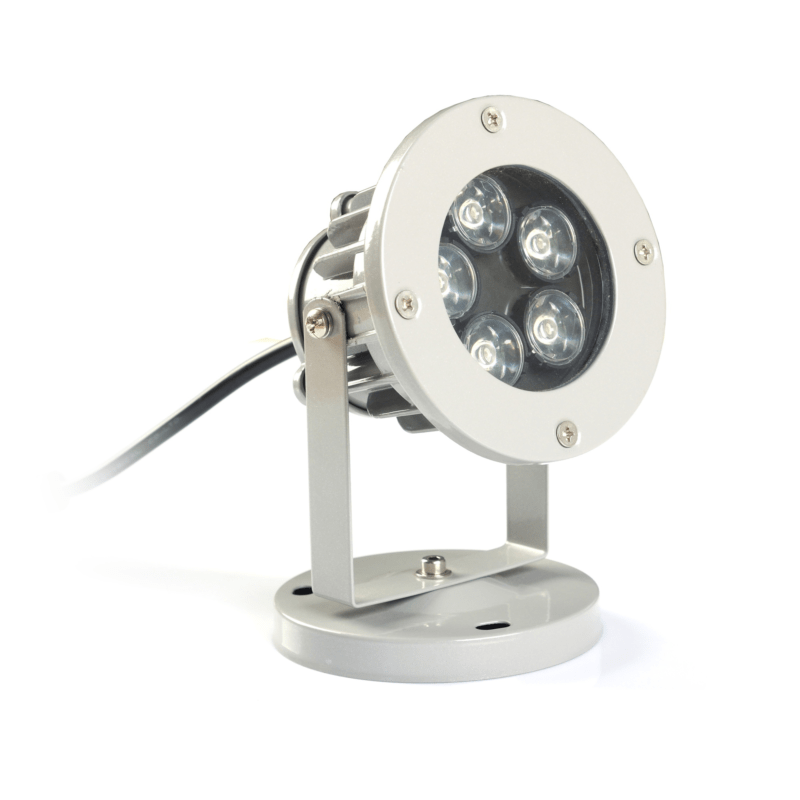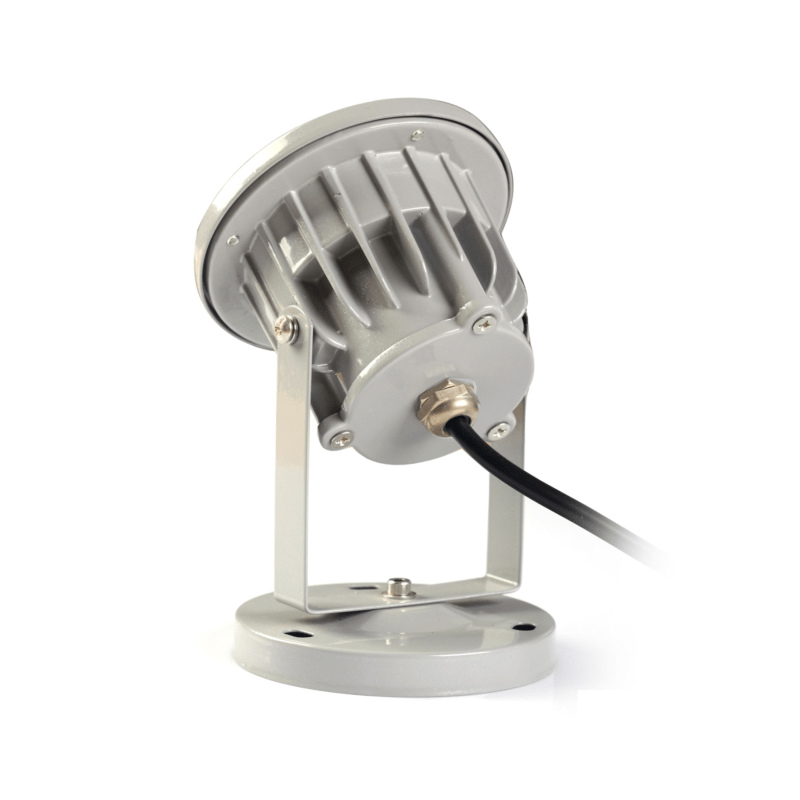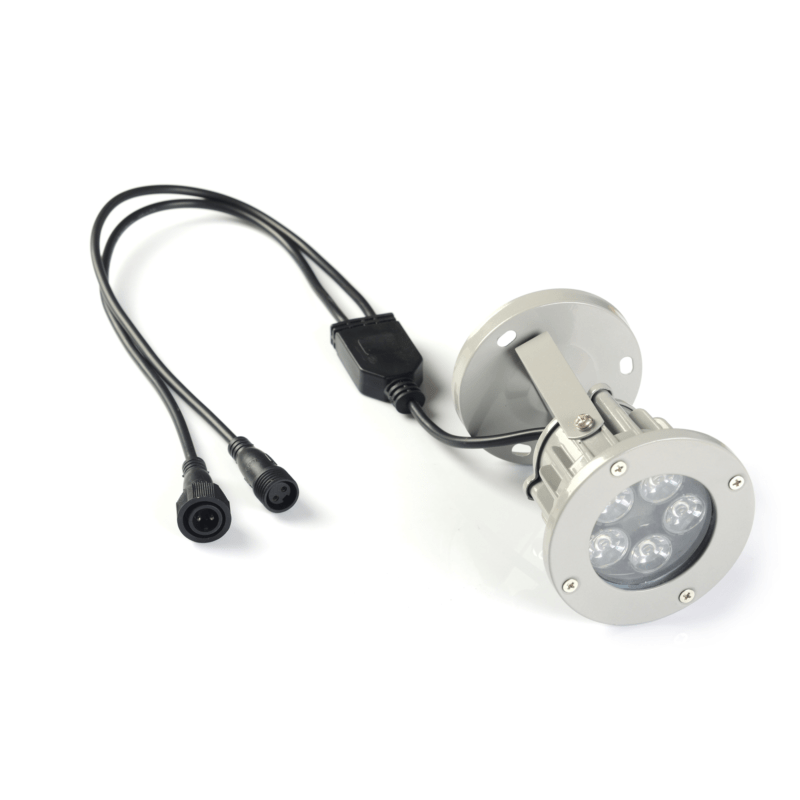 Variants
Create your own lighting design.
LED spotlight 5 Watt
LED spotlight 10 Watt
Optionally with ground spike
Simply– Plug & Play
The AIMOTION LED lighting system for outdoor use with 24 Volt DC offers highest safety for humans and animals, is weather resistant and can be installed even without expert knowledge: Cable, LED spotlight and LED controller are simply plugged together.
Smart control and installation 
The versatile LED spotlights made of aluminium and stainless steel in the light colours warm white or multicoloured with different luminous intensities can be flexibly positioned and expanded in number. Optional connecting cables, available in different lengths, help to arrange the spotlights precisely according to requirements. The controller unit required for dimming and controlling is connected via plug-and-play to the LED spotlights and an external socket. Lay the connecting cables either above or below ground.