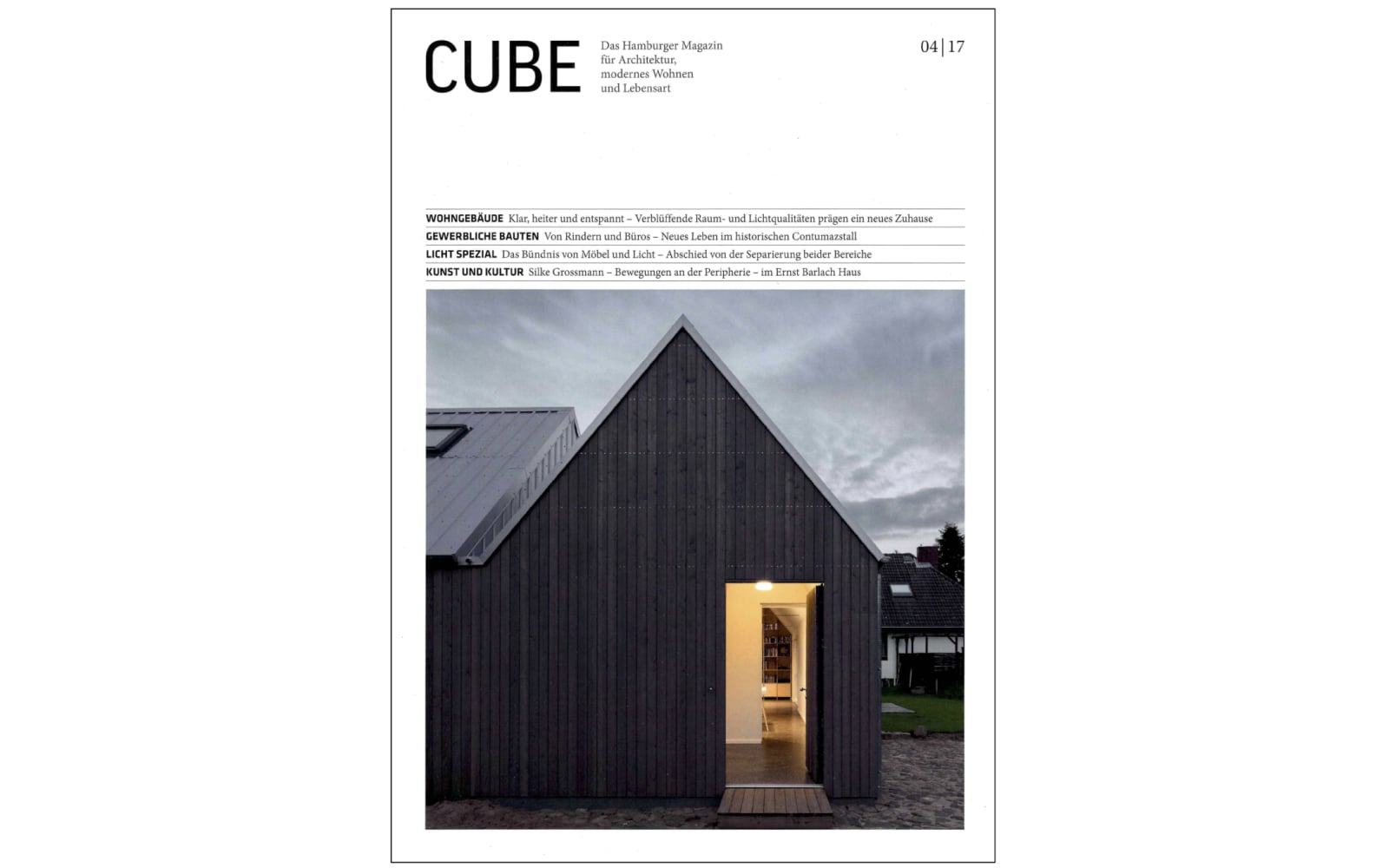 LET THERE BE LIGHT AND MUSIC
The newcomer AIMOTION combines smart lighting with a multiroom sound system.
Atmospheric light and the right music to go with it: jazz perhaps, classical music or ambient sound. This sounds like a relaxed breakfast, a wonderful evening out or relaxing at the weekend. The Hamburg start-up Aimotion shows how to combine both in one device and integrate them into your rooms without much effort.
The highlight: Aimotion offers an all-in-one solution: High-quality LEDs simultaneously provide direct and indirect lighting in up to 16 million colour tones for the mood – and a sound system for the appropriate music enjoyment. "All this wireless, with multiroom function and without visible audio boxes or complicated wiring," says Aileen Herpell, who founded Aimotion together with Timo Lühmann in 2015. Even the basic version of Aimotion "One" guarantees a lot of pleasant things: the ceiling luminaire in its puristic outfit unfolds an enormous variety of light. The integrated subwoofer delivers powerful bass and balanced sound everywhere in the room, tweeters ensure crystal-clear highs.
A world novelty is the series "Mirror", illuminated mirrors with music. These are particularly suitable for bathrooms and wellness or sauna areas in your own home. Another special feature is that Aimotion automatically "takes along" the music and light when changing rooms, for example from bathroom to bedroom. Customers can also integrate existing lights, their stereo system or the record player into the Aimotion network. Design, comfort and modern technology are tailored to the personal preferences of each customer in the Hamburg manufactory.